Remove License Suspension Services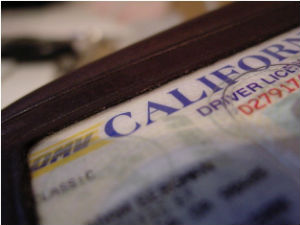 Suspended Driver's License?
Call a Traffic Attorney!
There are many ways we can get your license reinstated, depending on the type of suspension.
FTA Appearance

– If your license is suspended because you failed to appear on one or more traffic tickets, we can help.  We appear in front of the judge on your tickets and ask that all holds be immediately lifted.

DMV Point Suspension

– Too many DMV points can cause the DMV to suspend your license. We can obtain a "Negligent Operator" hearing at the DMV, and contest the suspension for you.  We may even be able to go to court prior to the DMV hearing and have the court remove some of the DMV points.

Medical Suspension

 – If the DMV is trying to suspend your license because of a medical reason, we can get "Medical Suspension Hearing" and contest the suspension for you.

DUI Suspension

– If you were arrested for DUI, the DMV will try to suspend your license.  We can obtain "Administrative Per Se" hearing and contest the suspension for you.  Remember, you have only 10 days from the date of your arrest to schedule this hearing.
If your license is suspended, give us a call…
Talk to an Experienced Traffic Attorney – Our attorneys have helped thousands of people through situations like yours. We know how to stop the penalties, clear the warrant and get your license reinstated. All of our attorneys practice California Traffic Law.
Deal with the Problem – Many times you don't learn about your license suspension until something bad happens.  If you know, we can help you deal with it so that you are not arrested and so no one finds out that you can't drive.
How Much will it Cost? – We offer our clients affordable fees for all our legal services. We will work to reduce the fines and charges, and help you deal with this problem quickly, efficiently, and affordably. Call us and we can give you a fee quote over the phone.
Learn More…
Contact a California Traffic Ticket Attorney at California Ticket King for a no-obligation legal consultation. We can answer your questions, search sheriff's warrant databases and implement a plan of action to getting your record clear and your license back on track. Call 619-708-2073 or email our attorneys at info@caticketking.com today!
Dismiss Your Ticket in 3 Easy Steps
Access your case online, anywhere and anytime using our Client Portal! You'll also receive emailed updates anytime there is movement on your case

Hire our law firm online, by phone or through email. Tell us about your case, get us documents and proof.

Our attorneys go to court for you! We plead you not guilty, hold trial and present proof.

Our case managers update you. You comply with the court's orders or it's dismissed.
Attorney Advantage
Hiring an attorney to defend your traffic ticket may mean the difference between a conviction and a dismissal. With high fines, DMV points and your license at stake, you need an experienced traffic law firm to handle it. Our traffic attorneys are the best in the business because:
Knowledgeable
We know the law and procedure that govern traffic law and traffic courts. We use the knowledge we've gained to get an advantage in court. Knowing the right legal maneuvers may mean the difference between a conviction and a dismissal.
We go to court for you
Under Penal Code 977 we can make all your court appearances without you having to be present. In most cases, you will never have to go to court. We appear on your behalf and represent you to the fullest extent of the law.
Cost effective
Hiring an attorney doesn't have to be expensive. Our fees are reasonable because we have designed our business to be efficient. Many clients actually save money because they have hired our law firm.