BP 25662 (Minor in Possession of Alcohol)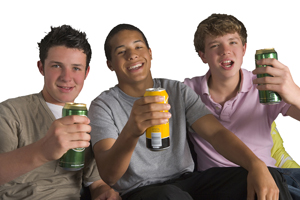 California MIP Attorneys
Cited for possessing an Alcoholic Beverage?  Wondering what the penalties are for such a benign violation?  We are Minor in Possession Defense Attorneys.  Our attorneys successfully Dismiss Minor in Possession Charges, Reduce MIP Charges to Lesser Offenses and argue for Acquittal of MIP Charges in all California Courthouses.
If you or a loved one received a ticket for Minor In Possession of Alcohol call our office. We offer superior representation for reasonable attorneys fees. Call us anytime at 619-708-2073.
Minor in Possession Defined
California Business & Professions Code § 25662 makes it a misdemeanor offense for a minor (defined as a person under 21 years of age) to have an Alcoholic Beverage in his/her possession in a public place.  Alcoholic beverage includes beer, wine and spirits.
It's the simple act of Holding or Possessing the Alcoholic Beverage the law prohibits.  It's not necessary that the minor be drinking or that they know it's alcohol. If you're under 21, holding a can of beer and are in a public place you can be cited for possessing alcohol.
One overlooked penalty is that a conviction (plea or found guilty at trial) results in a license suspension of 1 year. The judge has no discretion and must impose the suspension.  In some exceptional cases, even if the judge suspends your license, we can petition for a restricted license for driving to and from school or work.
Facts Government Must Prove
California's Law on Minors Possessing Alcohol requires that the government prove:
that the Defendant was Under the Age of 21 at the time of the Possession;
that the Defendant Possessed an Alcoholic Beverage; and
the Possession was on a Road, Public Place or Area Open to the Public.
Theories of Possession
The government will use one of 3 recognized Theories of Possession in order to try and prove the Possession Element.
Actual Possession
Joint Possession
Constructive Possession
Penalties of an MIP Conviction
1 yr Mandatory License Suspension (or delay of licensure) pursuant to Califonia Vehicle Code § 13202.5
Fines of $250
Criminal Record
24 to 48 hours of Community Service
Learn More…
If you have been charged with Minor-In-Possession, contact us by calling 619-708-2073 or emailing us at info@caticketking.com.  Talk to one of our experienced Minor in Possession Defense Attorneys today and take back the upper hand.
Dismiss Your Ticket in 3 Easy Steps
Access your case online, anywhere and anytime using our Client Portal! You'll also receive emailed updates anytime there is movement on your case

Hire our law firm online, by phone or through email. Tell us about your case, get us documents and proof.

Our attorneys go to court for you! We plead you not guilty, hold trial and present proof.

Our case managers update you. You comply with the court's orders or it's dismissed.
Attorney Advantage
Hiring an attorney to defend your traffic ticket may mean the difference between a conviction and a dismissal. With high fines, DMV points and your license at stake, you need an experienced traffic law firm to handle it. Our traffic attorneys are the best in the business because:
Knowledgeable
We know the law and procedure that govern traffic law and traffic courts. We use the knowledge we've gained to get an advantage in court. Knowing the right legal maneuvers may mean the difference between a conviction and a dismissal.
We go to court for you
Under Penal Code 977 we can make all your court appearances without you having to be present. In most cases, you will never have to go to court. We appear on your behalf and represent you to the fullest extent of the law.
Cost effective
Hiring an attorney doesn't have to be expensive. Our fees are reasonable because we have designed our business to be efficient. Many clients actually save money because they have hired our law firm.