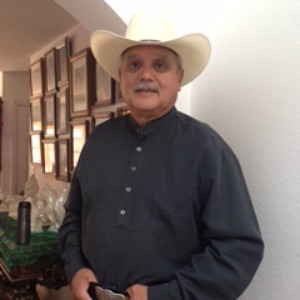 Manny "Lee Buck" Rios, Esq.
Traffic Attorney
I was born in El Paso, Tx on March 6, 1950. I moved to San Diego, CA on February 24, 1974 and lived there until April 2015 when I moved to Indio, CA, where I now live with my wife of 34 years, Maria Guadalupe Rios . I have two adult sons. Jose Manuel is the lead guitarist for Anderson Pak and the Free Nationals and Miguel Angel is a DJ, and Music Producer with his own company titled CaliPari.
I am a Vietnam veteran serving from Aug 1968 – through July 1969. I was a Texas Peace Officer from 1971-1974. I have been a criminal defense sole practitioner for the past 27 years. I have handled approximately 1,500 citations in the last two years traveling to courthouses as distant as Bridgeport, CA to Blythe, CA.
I welcome the opportunity to handle your citation and will work to obtain the very best result possible.
Appears at Courts:
Imperial County
Kings County
Riverside County
Phone: 619-708-2073
Email: info@caticketking.com
Attorney Advantage
Hiring an attorney to defend your traffic ticket may mean the difference between a conviction and a dismissal. With high fines, DMV points and your license at stake, you need an experienced traffic law firm to handle it. Our traffic attorneys are the best in the business because:
Knowledgeable
We know the law and procedure that govern traffic law and traffic courts. We use the knowledge we've gained to get an advantage in court. Knowing the right legal maneuvers may mean the difference between a conviction and a dismissal.
We go to court for you
Under Penal Code 977 we can make all your court appearances without you having to be present. In most cases, you will never have to go to court. We appear on your behalf and represent you to the fullest extent of the law.
Cost effective
Hiring an attorney doesn't have to be expensive. Our fees are reasonable because we have designed our business to be efficient. Many clients actually save money because they have hired our law firm.