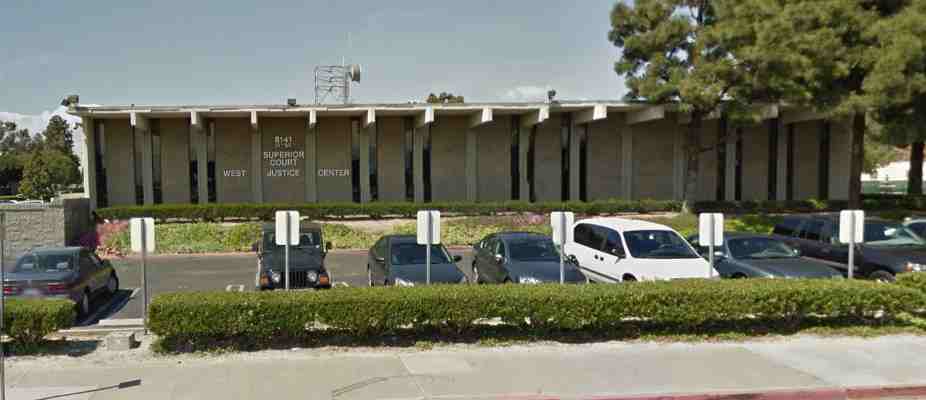 Your court address in Orange County Westminster traffic court is West Justice Center 8141 13th Street Westminster, CA 92683-4593.
Our Attorneys Go To Court For You!
Don't pay that ticket! Hire our attorneys to appear in court for you.
Our team of traffic attorneys have won thousands of infraction cases for general drivers and CDL drivers, including:
Carpool (HOV) Tickets – CVC § 21655.5
Unsafe Lane Change Tickets – CVC § 21658(a)
Equipment Violation Tickets
Log Book Tickets
BIT Inspection Violations
Over-Length Tickets
Scale and Over-Weight Tickets
….and many more.
Our team of ticket lawyers have successfully argued for reduced fines, no jail time and dismissed hundreds of misdemeanor tickets, including:
Racing
Exceeding 15 MPH Over Limit in Commercial Vehicle
….and more
Dismiss Your Ticket in 3 Easy Steps
Access your case online, anywhere and anytime using our Client Portal! You'll also receive emailed updates anytime there is movement on your case

Hire our law firm online, by phone or through email. Tell us about your case, get us documents and proof.

Our attorneys go to court for you! We plead you not guilty, hold trial and present proof.

Our case managers update you. You comply with the court's orders or it's dismissed.
Clay Renick, Esq.
Orange County Traffic Attorney
Managing Partner, San Diego County, Law Office of Clay D. Renick, 2002-2013, Broker and Real Estate Agent Defense, Real Property Litigation,Trust and Estate Planning, Construction Disputes, Breach of Contract, Landlord Tenant, Employment Law, Business Formation, Arraignments, Mediation, Arbitration, Litigation, Legal Funding
Education:
University of Denver School of Law,1996, Legal Masters in Taxation Law, Denver, Colorado
University of San Diego School of Law, 1995, Juris Doctorate, San Diego, California
University of Colorado, 1992, BA, Central and East European Studies, Boulder, Colorado
Professional Work History:
Manning & Marder, Kass, Ellrod, Ramirez, L.L.P., Insurance Defense Litigation, Real Estate Broker Defense, Employment Defense, Company Business Defense.
La Jolla Law Group, Firm Manager, Litigator, Real Estate Insurance Defense Litigation, Broker and Real Estate Agent Defense, Landlord Tenant Mediation, Broker Risk Management Services.
Attorney Advantage
Hiring an attorney to defend your traffic ticket may mean the difference between a conviction and a dismissal. With high fines, DMV points and your license at stake, you need an experienced traffic law firm to handle it. Our traffic attorneys are the best in the business because:
Knowledgeable
We know the law and procedure that govern traffic law and traffic courts. We use the knowledge we've gained to get an advantage in court. Knowing the right legal maneuvers may mean the difference between a conviction and a dismissal.
We go to court for you
Under Penal Code 977 we can make all your court appearances without you having to be present. In most cases, you will never have to go to court. We appear on your behalf and represent you to the fullest extent of the law.
Cost effective
Hiring an attorney doesn't have to be expensive. Our fees are reasonable because we have designed our business to be efficient. Many clients actually save money because they have hired our law firm.
Can't emphasize how much Scott Hullinger, Attorney at Law does for his and her customers. He is professional and top notch. I highly recommended his services.

Alan Gabaldon


3/08/2018

Have been using there services for 4 years now 3 tickets later & still no points on my record all tickets dismissed!

Anthony Mac Wyte


1/04/2016

Speeding ticket DISMISSED for only $99... The best hundred bucks I ever spent! Wooohoooo. Thanks again San Diego Ticket King!

Tammi Palmer Wedertz


8/10/2013

These guys are awesome. Got me out of a hefty ticket a few years back. Money well spent.

Sean Mcwilliams


4/23/2014

Got 3 speeding tickets And a seatbelt ticket dropped to just one traffic school these guys are great!

Matt Murphy III


9/28/2016

the best, would not use or even recommend anyone else....

Ramesh Calalay Shrestha


1/06/2016

I received 2 tickets in one month. One for illegal u-turn and the second for speeding on the freeway. ( bad month) I was going to fight them myself but hired SD ticket king instead. They got both dismissed! I paid $198 instead of $1100+

Sarah Moke


11/14/2013

I would definitely recommend Scott and I hope I won't get another ticket but if I ever do, I will hire him immediately he's not only polite, dedicated but very professional. I am really happy with the results of my traffic violation ticket. Thank you Scott

Alma Lazar


3/29/2018

When you slip in life, they're there to catch you.

James Benavente


7/28/2013

Was pulled over in a school zone on the second day of school and 45 minutes before school started. I was clocked going 42 mph in a 25mph zone. Case was dismissed. A massive ticket was prevented. Fabian is amazing. Highly recommend them to anyone. They get things done and are extremely professional. Randall S.

Randall Shepard


6/12/2014

$532.00 red light camera ticket DISMISSED, incredible.....

Rick Pedro


11/16/2014

without a doubt, these guys are the best... another speeding ticket dismissed.. highly recommend SD ticket king.. very cost effective solution.. don't just pay the ticket, CALL THEM

Kip Lee


6/03/2014

Had two redlights turn tickets in vista about a week apart from eachother, they ended up getting both dismissed 2 thumbs up ++++ i would have ended up paying 1,000

Chase Olivas


1/22/2015

Used ticket king a year ago for a speeding ticket and they got it dismissed!! Love ticket king! Saved me $300!

Brittanee Lee


3/13/2014

These guys are absolutely the best. I got two tickets within a 4 day period. They got one reduced to an off-road violation and the other dismissed. I have told all my friends about SD Ticket King. Thank you so much!

Jim Kilby


7/24/2014

These Guys are Awesome. ..got my Tix dismissed today.... purely professional every step of the way.....thank You

Bruv Chadwick


8/29/2017

California Ticket King went above and beyond to help me with my issues. Highly Recommended. Extremely Professional.

RaFa EnriQuez


9/08/2016

I got a speeding ticket and called California Ticket King to take care of it. Not only did it save me time.....it saved me money and my ticket was dismissed. I would recommend them to anyone...I would use them again in a minute. Hope I don't have to but you never know. They are the best and worry free. Thanks California Ticket King..... Janest

Janest Cornell


6/29/2016

Keep shopping, this "service" will not help u save one single dollar. U will lose time, energy, & $ with these guys. I provided dash cam footage on a special Zip drive and he didn't even use it. I could've asked the officer that wrote my ticket to dismiss it and asked my judge for leniency/a reduction, without paying $149. I still owe the full fine $401. I should've just set the 149 dollars that Scott charged me on fire. Even after years of law school, my representation put in as little effort as humanly possible. Waste of so much time, energy, & money.

Val Moser


3/23/2018

Glenn Prentice--These are the best---going a steep down hill grade on I-8 I was busted by the CHP going 84 in a 70mph zone . They were very honest with me--giving me a 50% chance of dismissal---They did cade was dismissed--Thank you very much ticket King!

Glenn E. Prentice


8/24/2014