Los Angeles Traffic Attorneys
Los Angeles County, CA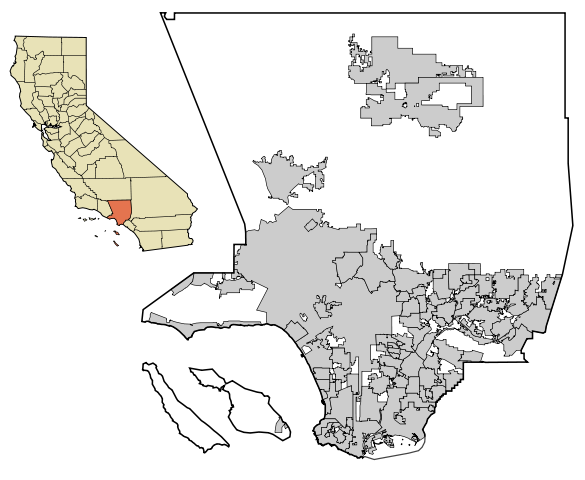 The Los Angeles County Traffic Attorneys at California Ticket King, PC are professionals at fighting and negotiating traffic tickets in Los Angeles County, California.  We've helped many avoid convictions reduce DMV points, stay out of jail and prevent auto insurance premium increases.  Most of the time, you don't even have to go to court.  We are criminal lawyers and traffic attorneys dedicated to fighting traffic tickets, infractions, citations, moving violations and criminal charges like yours. Contact us at 877.985.0002 for a free consultation with one of our expert traffic lawyers.
Our Expert Legal Services
Our team of traffic attorneys have won thousands of infraction cases for general drivers and CDL drivers, including:
Carpool (HOV) Tickets – CVC § 21655.5
Unsafe Lane Change Tickets – CVC § 21658(a)
Equipment Violation Tickets
Log Book Tickets
BIT Inspection Violations
Over-Length Tickets
Scale and Over-Weight Tickets
….and many more.
Our team of ticket lawyers have successfully argued for reduced fines, no jail time and dismissed hundreds of misdemeanor tickets, including:
Racing
Exceeding 15 MPH Over Limit in Commercial Vehicle
….and more
Los Angeles Courthouses We Serve
We offer expert legal services in the following Los Angeles Courthouses:
Northeast District
Alhambra Courthouse – 150 West Commonwealth Ave., Alhambra, CA 91801
Burbank Courthouse – 300 East Olive Ave., Burbank, CA 91502
El Monte Courthouse – 11234 East Valley Blvd., El Monte, CA 91731
Glendale Courthouse – 600 East Broadway, Glendale, CA 91206
Michael D. Antonovich Antelope Valley Courthouse – 42011 4th St., West Lancaster, CA 93534
Pasadena Courthouse – 300 East Walnut St. Pasadena, CA 91101
Northwest District
Van Nuys Courthouse West – 14400 Erwin St. Mall Van Nuys, CA 91401
North Valley District
Chatsworth Courthouse – 9425 Penfield Ave., Chatsworth, CA 91311
San Fernando Courthouse – 900 3rd St. San Fernando, CA 91340
Santa Clarita Courthouse – 23747 West Valencia Blvd. Santa Clarita, CA 91355
Southeast District
Bellflower Courthouse – 10025 East Flower St., Bellflower, CA 90706
Downey Courthouse – 7500 East Imperial Hwy, Downey, CA 90242
Huntington Park Courthouse – 6548 Miles Ave., Huntington Park, CA 90255
Inglewood Courthouse – One Regent St., Inglewood, CA 90301
Whittier Courthouse – 7339 South Painter Ave. Whittier, CA 90602
Catalina Courthouse – 215 Sumner Ave., Avalon, CA 90704
Southwest District
Torrance Courthouse – 825 Maple Ave. Torrance, CA 90503
South Central District
Compton Courthouse – 200 West Compton Blvd., Compton, CA 90220
South District
Long Beach Courthouse – 415 West Ocean Blvd., Long Beach, CA 90802
San Pedro Courthouse – 505 South Centre St. San Pedro, CA 90731
East District
Pomona Courthouse North – 350 West Mission Blvd. Pomona, CA 91766
West Covina Courthouse – 1427 West Covina Pkwy, West Covina, CA 91790
West District
Beverly Hills Courthouse – 9355 Burton Way, Beverly Hills, CA 90210
Malibu Courthouse – 23525 Civic Center Way, Malibu, CA 90265
Santa Monica Courthouse – 1725 Main St. Santa Monica, CA 90401
West Los Angeles Courthouse – 1633 Purdue Ave. Los Angeles, CA 90025
Central District
East Los Angeles Courthouse – 4848 East Civic Center Way, Los Angeles, CA 90022
Metropolitan Courthouse – 1945 South Hill St., Los Angeles, CA 90007
Trial By Declaration – Flat Rate at $99.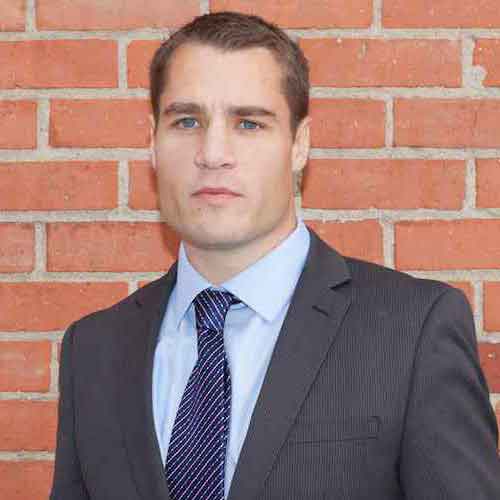 Scott Hullinger, Esq.
Traffic Attorney
Attorney Advantage
Hiring an attorney to defend your traffic ticket may mean the difference between a conviction and a dismissal. With high fines, DMV points and your license at stake, you need an experienced traffic law firm to handle it. Our traffic attorneys are the best in the business because:
Knowledgeable
We know the law and procedure that govern traffic law and traffic courts. We use the knowledge we've gained to get an advantage in court. Knowing the right legal maneuvers may mean the difference between a conviction and a dismissal.
We go to court for you
Under Penal Code 977 we can make all your court appearances without you having to be present. In most cases, you will never have to go to court. We appear on your behalf and represent you to the fullest extent of the law.
Cost effective
Hiring an attorney doesn't have to be expensive. Our fees are reasonable because we have designed our business to be efficient. Many clients actually save money because they have hired our law firm.
Luv these guys got my speeding case dismissed my GO TO people!!!

El Primo


4/28/2014

These guys are absolutely the best. I got two tickets within a 4 day period. They got one reduced to an off-road violation and the other dismissed. I have told all my friends about SD Ticket King. Thank you so much!

Jim Kilby


7/24/2014

$532.00 red light camera ticket DISMISSED, incredible.....

Rick Pedro


11/16/2014

Keep shopping, this "service" will not help u save one single dollar. U will lose time, energy, & $ with these guys. I provided dash cam footage on a special Zip drive and he didn't even use it. I could've asked the officer that wrote my ticket to dismiss it and asked my judge for leniency/a reduction, without paying $149. I still owe the full fine $401. I should've just set the 149 dollars that Scott charged me on fire. Even after years of law school, my representation put in as little effort as humanly possible. Waste of so much time, energy, & money.

Val Moser


3/23/2018

These guys are awesome. Got me out of a hefty ticket a few years back. Money well spent.

Sean Mcwilliams


4/23/2014

Speeding ticket DISMISSED for only $99... The best hundred bucks I ever spent! Wooohoooo. Thanks again San Diego Ticket King!

Tammi Palmer Wedertz


8/10/2013

These guys are great. They got my ticket dismissed with almost no involvement from me. I would definitely recommend them to all my friends and family

Francisco Orlando Brioso


7/01/2016

I received 2 tickets in one month. One for illegal u-turn and the second for speeding on the freeway. ( bad month) I was going to fight them myself but hired SD ticket king instead. They got both dismissed! I paid $198 instead of $1100+

Sarah Moke


11/14/2013

Had two redlights turn tickets in vista about a week apart from eachother, they ended up getting both dismissed 2 thumbs up ++++ i would have ended up paying 1,000

Chase Olivas


1/22/2015

These Guys are Awesome. ..got my Tix dismissed today.... purely professional every step of the way.....thank You

Bruv Chadwick


8/29/2017

When you slip in life, they're there to catch you.

James Benavente


7/28/2013

Not sure how you guys did it. I was doing 86 in a 65 going north on the 15. Motorcycle Cop busted me on radar. Pretty clear if you ask me. $450 ticket. This process couldnt have been simpler. Didn't have to do anything other than scan the ticket and give a brief description of what happened and email it. Got this today in my email 🙂 ---------------------- Dear Kenan, I am pleased to inform you that we successfully dismissed your ticket. I've attached a copy of the court docket for your records. You don't need to do anything further. Thank you for using our services. Please let us know if you have any other questions or concerns. Sincerely, Pablo Fabian -- Hullinger, Speredelozzi & Fabian, APC ----------------------

Kenan Alkadi


3/31/2014

I would definitely recommend Scott and I hope I won't get another ticket but if I ever do, I will hire him immediately he's not only polite, dedicated but very professional. I am really happy with the results of my traffic violation ticket. Thank you Scott

Alma Lazar


3/29/2018

without a doubt, these guys are the best... another speeding ticket dismissed.. highly recommend SD ticket king.. very cost effective solution.. don't just pay the ticket, CALL THEM

Kip Lee


6/03/2014

Have been using there services for 4 years now 3 tickets later & still no points on my record all tickets dismissed!

Anthony Mac Wyte


1/04/2016

California Ticket King went above and beyond to help me with my issues. Highly Recommended. Extremely Professional.

RaFa EnriQuez


9/08/2016

Can't emphasize how much Scott Hullinger, Attorney at Law does for his and her customers. He is professional and top notch. I highly recommended his services.

Alan Gabaldon


3/08/2018

Got 3 speeding tickets And a seatbelt ticket dropped to just one traffic school these guys are great!

Matt Murphy III


9/28/2016

Used ticket king a year ago for a speeding ticket and they got it dismissed!! Love ticket king! Saved me $300!

Brittanee Lee


3/13/2014

Was pulled over in a school zone on the second day of school and 45 minutes before school started. I was clocked going 42 mph in a 25mph zone. Case was dismissed. A massive ticket was prevented. Fabian is amazing. Highly recommend them to anyone. They get things done and are extremely professional. Randall S.

Randall Shepard


6/12/2014