California Ticket King, PC is an expert traffic law firm. Our criminal defense lawyers represent clients charged with violations of the California Vehicle Code including infraction, misdemeanor and felony charges.
The primary courthouse for traffic violations in Del Norte County is the Crescent City Courthouse located at 450 H Street, Room 209, Crescent City, CA 95531. This courthouse serves all surrounding cities and municipalities.
Our experts fight traffic tickets, and defend criminally charged clients in Del Norte County, California including the Del Norte County Cities and Communities of:
Crescent City
Crescent City North
Fort Dick
Gasquet
Hiouchi
Klamath
Patrick Creek
Douglas Park
Darlingtonia
Smith River
Del Norte COURTHOUSE WE SERVE
Our services include representation in traffic ticket defense, DUI defense, DMV hearings, photo red light, speeding, reckless driving, hit and run and other charges under the California Vehicle Code.
Advantages of hiring us:
Dismissals
Reduction of fines
Reduction of charges
We go to court for you
Contact one of our attorneys today by calling 619-708-2073.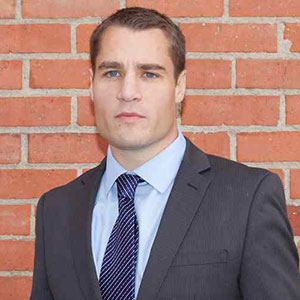 Scott Hullinger, Esq.
California Traffic Attorney
Scott Hullinger is a San Diego County Traffic Attorney. Criminal law is his primary field of practice with experience working on all levels and types of criminal cases. Prior to becoming an attorney he worked as an engineer for several high-tech companies in the San Diego area.
Areas of Practice:
Lane Violation Tickets
DMV Point Removal
Remove License Suspension
DMV Medical Suspension
… and more
Bar Admissions:
Education:
Thomas Jefferson School of Law, San Diego, California – J.D. 2008
Utah State University, Logan, Utah – B.S. 2002
Attorney Advantage
Hiring an attorney to defend your traffic ticket may mean the difference between a conviction and a dismissal. With high fines, DMV points and your license at stake, you need an experienced traffic law firm to handle it. Our traffic attorneys are the best in the business because:
Knowledgeable
We know the law and procedure that govern traffic law and traffic courts. We use the knowledge we've gained to get an advantage in court. Knowing the right legal maneuvers may mean the difference between a conviction and a dismissal.
We go to court for you
Under Penal Code 977 we can make all your court appearances without you having to be present. In most cases, you will never have to go to court. We appear on your behalf and represent you to the fullest extent of the law.
Cost effective
Hiring an attorney doesn't have to be expensive. Our fees are reasonable because we have designed our business to be efficient. Many clients actually save money because they have hired our law firm.